Remote Support
Support provided by telephone and remote connection to your PC can be paid for in one of the two options. Pay monthy per branch or pay as you go for each incident:
£100 / branch / month
£60 / hour
£15 / 15min
On Site Support
Site work charges depened on the level of Engineer dipatched to do the work. General sitework is conducted by level 1 Engineers. Level 2 is the more technically challenging such as server setup and server software rebuilds, while level 3 is for tasks like SQL Server and exchange server setup.
£40 / hr level 1 work general.
£70 / hr level 2 work server setup.
£100 / hr level 3 SQL server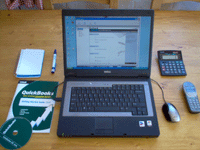 Whether you are a business or home computer user, we have the technical support for you.